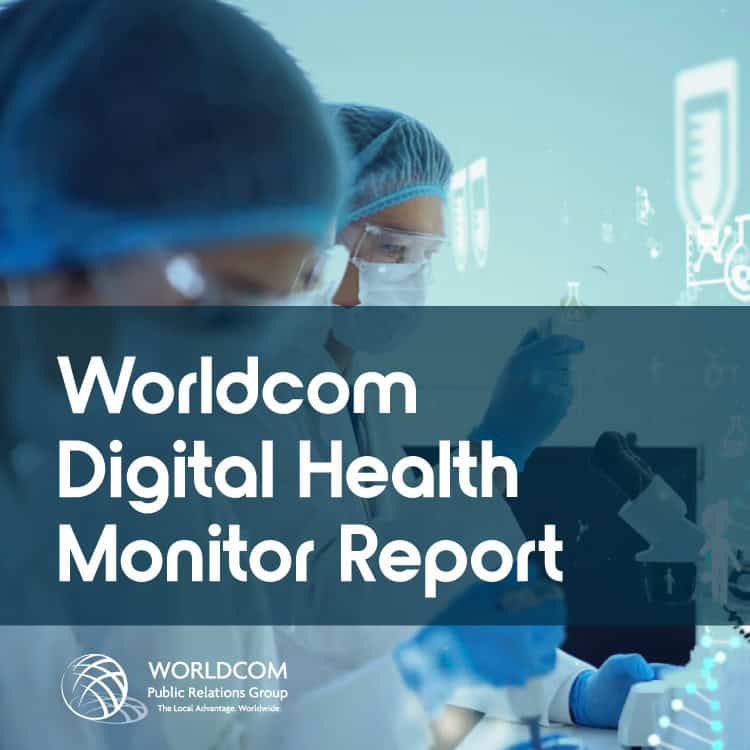 Leading pharmaceuticals miss out on online communication opportunities
2 June 2021
The global Worldcom Digital Health Monitor Report has revealed that many leading international pharmaceutical companies were failing to optimise their digital presence at a local country level. After analysing 24 companies in 27 countries, the study found pharmaceutical companies were not utilising valuable social media channels to effectively localise their content and were missing the opportunity to engage local audiences with valuable, educational content at a time when people were very interested in healthcare-related matters.
The Report's eight recommendations to improve ROI from online communication channels were:
Seize the momentum to build confidence in your company. More than ever, people are receptive to the benefits that come from pharma's investment in science and innovation.
Use the heightened interest in pharma caused by the pandemic to build belief in your company. Communicate your WHY and your HOW.
Communicate your product's benefits for the public. To be effective in pharma, localised content equals personalised, in-depth content.
Review your use of digital channels. Ask yourself if you want to be relatively invisible on many channels or make a real impact on a limited number of channels.
Don't be afraid to try something new. Make use of the new channels and ways of communicating.
Be present at both a global and local level. Create and publish health care content that is tailored to the countries you work in.
Utilise non-text content. Consider focusing more on videos, infographics, and podcasts to create higher levels of engagement and belief in your WHY and HOW.
Invest in content marketing. Generating ongoing and localised healthcare content is critical for engagement.
Key findings of the report included:
Website
All the companies had a global website. However, not every country had its own website – thus were not satisfying the demand for local content. The average number of local sites was 20 out of 27 countries.
Blogs
While almost all pharmaceuticals report having a 'global blog,' blogs with local content were hard to find; the average score is 5.8 out of a possible 27. Where blogs existed, the number of blog posts was moderate.
Apps
Apps, more than some other channels, were employed with most pharmaceutical companies deploying target group-centred apps.
Social media channels
All the companies but one had international Facebook accounts, an international Twitter account was missing in only one (but different) company, LinkedIn was present at the international level, but local pages were not very common. Local YouTube accounts were available in only a handful of countries. The impact of the remaining channels, i.e., TikTok, Pinterest, Flickr, Instagram, and Tumblr, was negligible as the use of, or the engagement on, these channels is under 13%. In all, the effectiveness of the channels, measured by criteria such as the number of followers and posts, country specific pages, dedicated channels, and updates, was low.
About Worldcom Public Relations Group
Phillips Group is a founding partner of the world's leading partnership of independently owned public relations firms Worldcom Public Relations Group Inc., with 143 offices employing over 2,000 staff in 115 cities across six continents. In total, Worldcom partners reported a combined revenue of US$300m (2021) from over 3,034 clients.