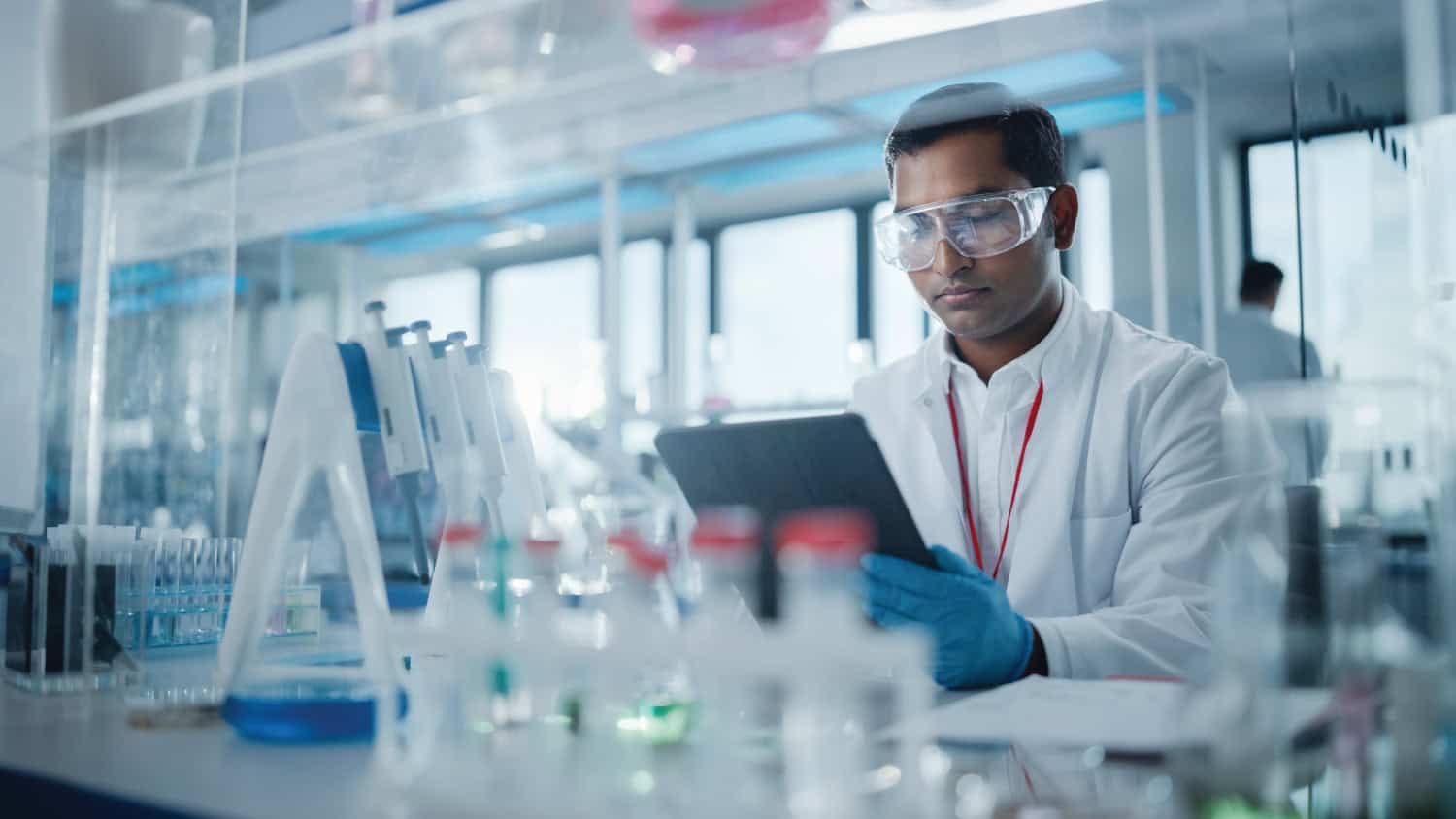 Purpose-driven communication is key to increasing online engagement with pharma's target audiences
18 April 2023
The pandemic and other crises have raised consumer expectations, globally, that companies should be more purpose driven in their communication and engagement.
The third edition of the Worldcom Digital Health Monitor examines the online communication of the 25 biggest global players within the pharmaceutical sector.  
This report highlights that pharma companies are missing critical opportunities, at a local level, to satisfy heightened consumer expectations around topics such as DEI and ESG to build emotional equity with their audiences.  
It is based on the period between 2022-2023, analyses and ranks the online presence of these pharma companies across 11 digital channels including apps, blogs, corporate and local company websites, Facebook, Instagram, LinkedIn, Pinterest, Snapchat, TikTok, Twitter, and YouTube. 
While the use of apps and social media continues to increase, pharma companies continue to underutilise these platforms to engage at a local level. 

Download the report from the Worldcom website
The report's 10 recommendations to increase online engagement:
If you want to attract and retain talent, communicate your WHY – the value you deliver that you want people to believe in – and your HOW – the different and special way that you deliver your WHY. 

Communicate about the benefits of your products, not about the products.

 

Don't be afraid to show your expertise or authority. Express your opinion by means of long-form content, such as opinion articles, blogs or podcasts.

 

Make sure to be ESG and DEI-proof if you want to remain competitive and relevant, both as an employer and as an industry.

 

Review your use of digital channels. Ask yourself if you want to be relatively invisible on many channels or make a real impact on a limited number of channels.

 

Make sure to be present at both a global and local level, with content that has been tailored to the countries you work in. To be effective in pharma and to create engagement, localised content equals personalised in-depth content.

 

The use of the local language is crucial to optimally service your target groups. Even if you operate in a country that is proficient in English, local language content will help you reach your goals much faster and more efficiently.

 

Invest in content marketing, and in-house staff or agencies to handle it for you.

 

The importance of non-text content continues to increase. Consider focusing more on videos, infographics and podcasts to create higher levels of engagement and belief in your WHY and HOW.

 

Global confidence of leaders in the healthcare sector is lower than before, according to the Worldcom Confidence Index. Check the WCI to identify the specific topics and subjects that the global C-suite is concerned about and use this insight to guide your communications strategy. 

 
Key findings of the report included:
Website 
All the companies have a global website, not every country has its own website. The average number of local sites is 20, out of a possible 25 countries. 
Blogs 
While all but two of the companies have a 'global blog', local blogs remain hard to find. Sanofi makes most use of the opportunities blogs offer, scoring 40%. Lonza does not use the potential of this medium at all. 
Apps 
The use of Apps continues to grow. All companies in the study have 'international apps'. On average, the companies have around six apps available in the 25 countries. Adding the 'international apps' increases the average number to around 11. Pfizer, Janssen, Novartis, Novo Nordisk, AbbVie and Takeda Pharmaceutical have at least 11 local apps available. 
Social media channels 
Facebook

– All pharmaceutical companies in the study but two (Astellas and Merck) have international Facebook accounts. However, overall, Facebook is only being used to 10% of its potential, mainly due to the lack of country-specific accounts and content.

 

Twitter

– International Twitter accounts have been set up by all companies except Astellas. Twenty-one out of 25 countries score lower than 20% for 'efficient use of Twitter'.

LinkedIn

– Global LinkedIn accounts are present in all 25 companies, but only two companies (Novartis and Roche Pharmaceuticals) achieve a LinkedIn efficiency over 20%. This relatively low overall score is mainly due to the fact that country-specific pages and local language content is not common.

 

YouTube

– Local YouTube accounts are available in only a handful of countries, and the same is true for other channels with visual focus, such as Instagram. 

TikTok

– TikTok isn't used at all. This highlights that these pharmaceutical companies may be missing an opportunity to engage and build trust with younger generations on platforms they use.

 
Worldcom Group Global Partnership
Phillips Group is a founding partner of the world's leading communication partnership – Worldcom Public Relations Group. 
Established in 1988, Worldcom is an international network of independently owned public relations firms with the creative capability of more than 2,000 communications professionals in 115 cities, in 49 countries on 6 continents. 
This means that, when you partner with us, you gain access to our partners' senior counsel, shared knowledge, skills and expertise that transcend international boundaries. 
Connect with us to learn how you can leverage our global partnership for your communication campaign.