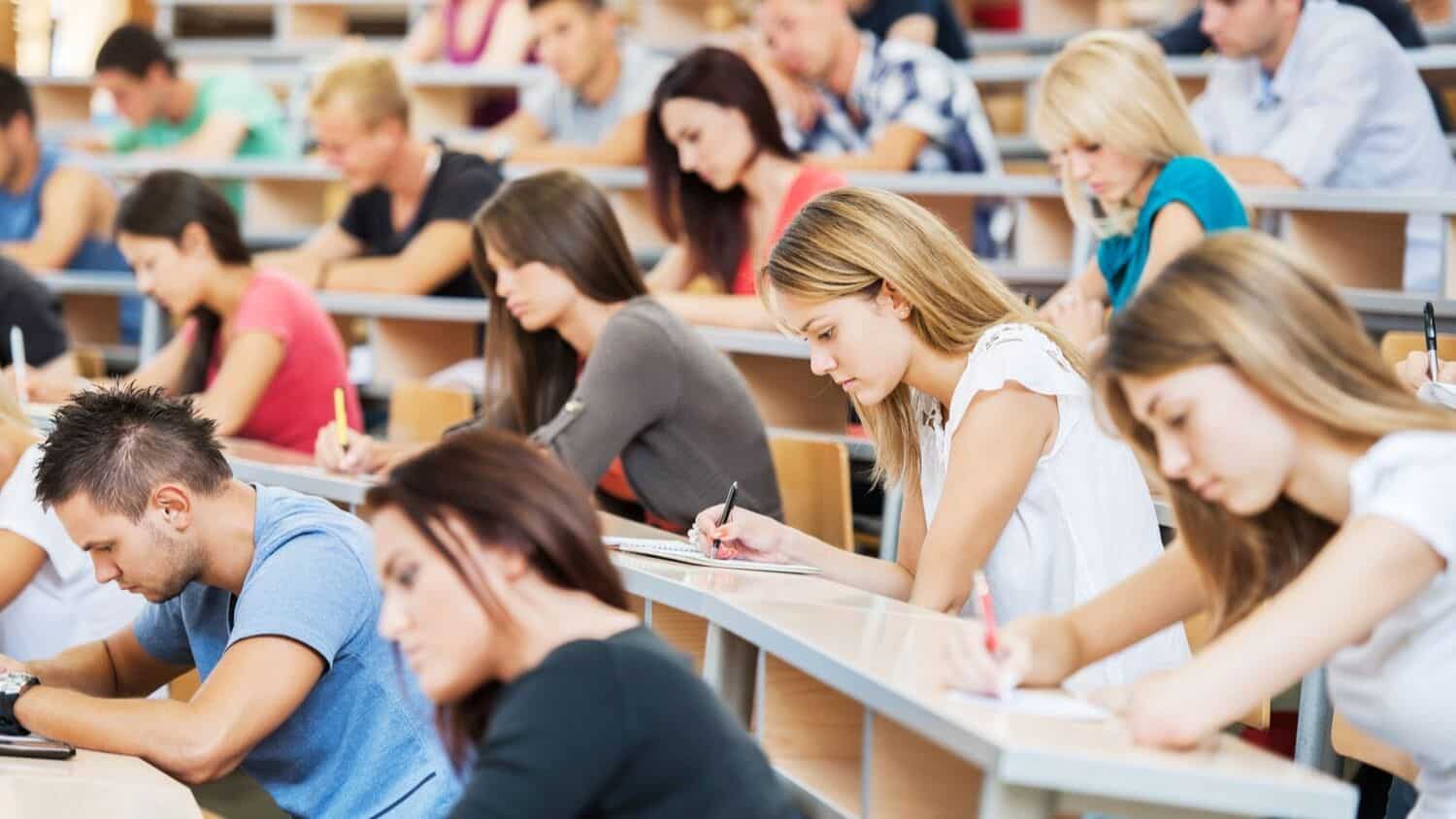 Seven innovative marketing tactics for the higher education sector
24 September 2019
Marketing tactics
Marketing has emerged as an important tool for connecting with prospective students, increasing the visibility and desirability of universities, raising awareness of courses and programs, bolstering student numbers and resources, and building a brand that is engaging and credible.
Here are seven marketing trends that will be reshaping the way universities market themselves to prospective students.
Mobile first marketing
People are using their mobiles to access information more than ever today; according to Global Web Index, 98% of Generation Z use a mobile phone and spend over four hours every day online.
Mobiles play an influential and inherent role in the way Generation Z experience their day to day lives. With this evolution in user-behaviour, universities should consider a mobile-first approach to their marketing strategy.
Consider running advertisements on social media platforms that students use the most on their smartphones, such as YouTube, Snapchat, Instagram and Spotify.
Use rich content that includes video or audio to catch the eye and generate interest. University websites, of course, should be mobile friendly, with an efficient and simple design.
If prospective students click on an online advertisement and are taken to the university website, they should be able to find information quickly and easily. Navigation should be intuitive.
360 degree online tours
Universities like the Queensland University of Technology, University of Sydney, Monash University and the University of New South Wales are using 360 degree online tours to help attract potential students that live in regional areas, interstate or overseas.
Campus tours give future students the opportunity to see key facilities such as lecture halls, the library, and recreational facilities like the gym, pool, dining hall and on-campus or university-owned accommodation.
Universities usually make the tours available on their website or on their YouTube Channel (some tours require virtual reality goggles).
Augmented reality
Many universities are now using augmented reality to enhance their lectures and attract more students.
The University of Melbourne's School of Health and Science is using AR to help students learn anatomy.
During classes, images of muscles and skeletons are projected on the body of a volunteer, making it easier for students to understand the way the body moves.
At the University of Wisconsin-Madison in the USA, the Field Lab has created an AR situated documentary. Middle school students can see historical footage of the 1967 Dow Day protest – a Vietnam protest that drew a national spotlight – when they use their mobile phones.
The footage is shown at the exact locations on campus where the events took place. Augmented reality is an exciting way for students to experience real-life environments, and is set to play a key role in marketing strategies in the years to come.
Email marketing segmentation – personalisation
Email marketing is still a very relevant way of marketing and communicating with audiences, despite some research saying that emails are only opened and read in full by 2 per cent of recipients.
The key to successful email marketing is personalisation. Generic or impersonal emails will turn off prospective students before they have even entered the university campus.
Email personalisation, however, builds stronger connections with audiences and delivers content that is relevant and more engaging to them.
Universities can segment their student population into different categories and then create emails that are tailored to that market.
Some useful ways to segment the population is by admission status, degree, geographic location, club membership or alumni admission based on graduation year.
Live streaming
Live streaming allows audiences to experience university life in-the-moment and it is a valuable way to build connections.
The biggest live streaming platforms that are being used right now are Facebook Live, Instagram Stories, Periscope for Twitter and Video Chat for Snap Chat.
Universities can use live streaming in a number of ways, including live streaming O-week events, club and society initiatives, student debates, musical performances, sporting events, classes or guest speakers.
Live streaming is a great way to offer a more authentic and engaging perspective of university life and will certainly become even more popular in the future.
Promotion of online learning
Students today are all ages and come from a variety of backgrounds. Some students are working in a full-time, part-time or casual capacity, while others are busy running a start-up business or raising their own families.
With more people seeking university courses that offer flexible schedules, online education is now booming.
Given the popularity of online education, universities should consider promoting their online courses to prospective students to reinforce the convenience, ease and flexibility of their product offering.
Authenticity
Social media is all about creating connections with your audience. Therefore, the way you speak to your audience is extremely important. Audiences connect most with content that is authentic.
So what is authenticity? According to the dictionary definition, authenticity is being real, genuine, original or true. So avoid marketing speak, advertising jargon, call to actions and click bait headlines.
Instead, focus on being honest and transparent in all of your social media content and humanising the service or product that you are offering.
For example, highlight the creativity, passion and energy that students put into their work by posting behind-the-scenes Instagram stories about graduate fashion week, a student theatre production.
With the world's increasing dependency on social media and the growth of new technologies such as augmented reality and livestreaming, universities will need to embrace these changes and leverage them in their marketing campaigns to remain competitive and relevant.
The most compelling and effective marketing campaigns will be those that evoke feelings and forge powerful new connections with prospective students by providing authentic and experiential insights into courses, programs and campus life.