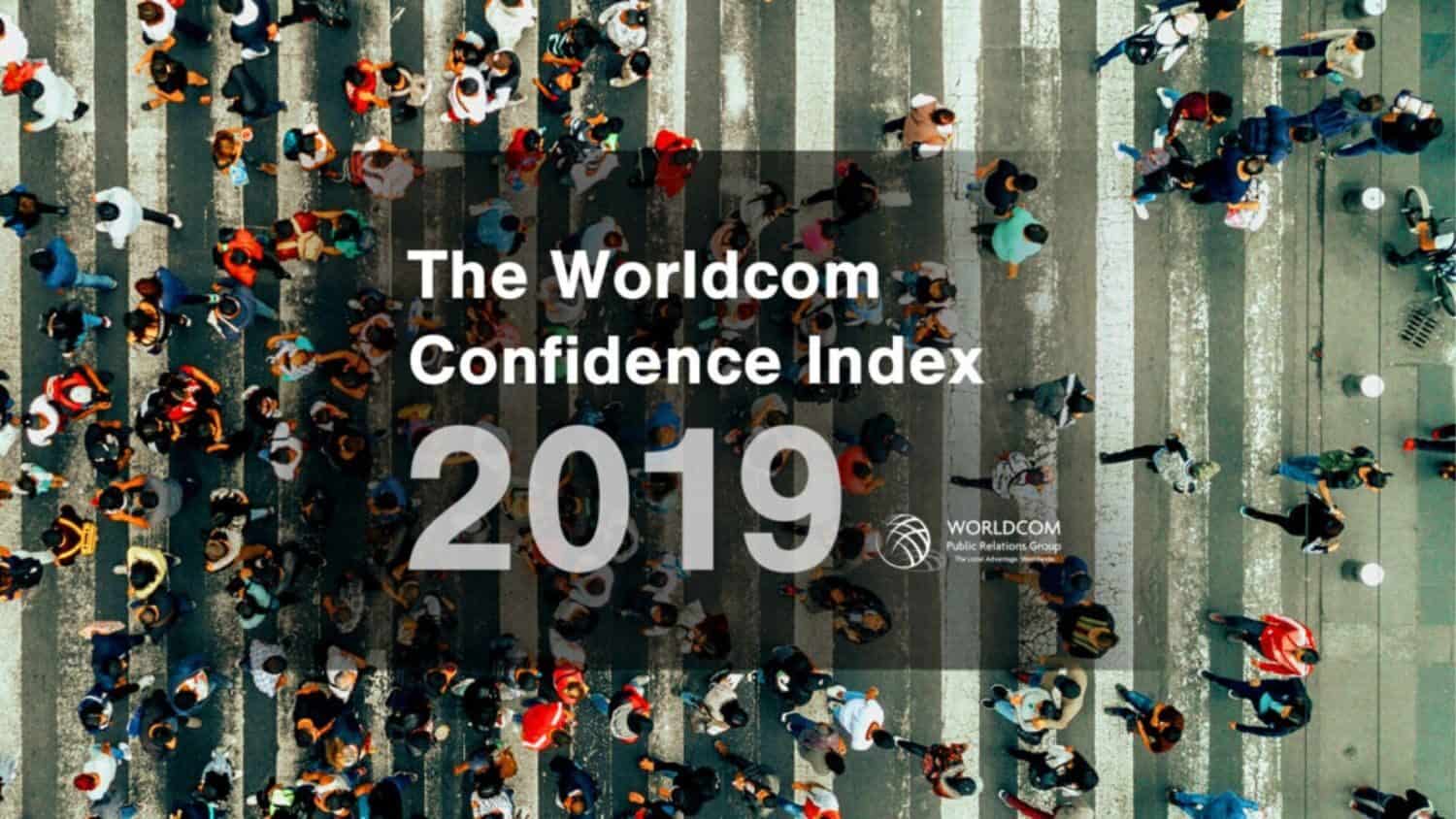 Worldcom Confidence Index 2019 – Global Report
26 November 2019
The Worldcom Confidence Index 2019 Global Report gives Phillips Group, as a founding partner, unrivalled business insights into the topics and agendas influencing the decision making of leaders globally. The 2019 Worldcom Confidence Index identifies that the confidence of business leaders globally has plummeted since 2018. In an analysis of online content from more than 58,000 Chief Executive Officers (CEO) and Chief Marketing Officers (CMO), the overall confidence is down more than 20%.Worldcom commissioned sophisticated AI technology from Advanced Symbolics Inc. to obtain and analyse conversations from more than 58,000 C-suite executives.
Key findings from the global report include:
Confidence levels of CEOs and CMOs implode – down 21 percent from 2018
Key influential opinion leaders (e.g. journalists, bloggers etc) have jumped to the #1 audience for leader attention but have the second-lowest Confidence Index score, revealing leaders lack of confidence in their ability to reach and engage with them
Employee related topics occupy five out of the top six topic places, with the importance and challenges of upskilling and reskilling the most discussed globally
Leaders have concerns about their corporate image and brand reputation and their ability to protect it in a crisis
Global trade agreements and tariffs are undermining confidence in leaders globally
Leader's confidence in the ability to satisfy customers has fallen since 2018
Global events (e.g. global warming) trigger very different reactions in leaders across different countries and regions
In 2018 changes by government and legislators were seen as the biggest threat to plans. Leaders remain concerned however confidence has improved
There is a marked shift in attitude to the impact of the way political leaders communicate on social media – leaders of medium size companies have a moderately confident view and all other businesses see it as a concern
Cybercrime has moved from last on the Confidence Index in 2018 to #7 in 2019 indicating leaders are more confident in dealing with cybercrime.